Direct Cart from DIRECT⚡AMP™
Take necessary steps to reduce checkout abandonment and improve the shopping experience for your customers.
Direct Cart SDK is a powerful library that allows developers to extend Shopify's checkout.
Fast checkout - Instant lead
Get customers to fill their contact information on your home and product pages, not a boring checkout page!
Use Direct Cart SDK to provide a form for customers to enter their contact information directly on the pages that matters most.
This information is saved in the backend database and ties seamlessly into Shopify's checkout. So when customers press the checkout button they are only asked to enter their credit card info. And that's it. Press buy and the sale is yours.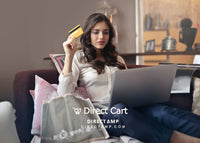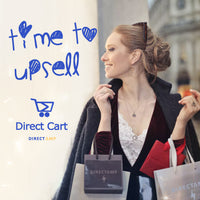 Cross Sell and Upsell - Direct your customers to the products they want with no fuss and no friction.
When customers press ADD TO CART, you really don't want to divert their attention, yet now is also the best opportunity to upsell them on a better bundle and offer related items.
With Direct Cart you can get this done without distracting your customers.
Our simple to implement, ADD THIS button offers a natural progression in your sales funnel, keeping things simple and comfortable for your customers and for you.
Upselling is made more dynamic with Direct Cart. There are many ways you can offer your customers an upgrade to their current package or quickly add in items to build the perfect bundle. It can be done after the BUY button is clicked or offered right away in a side by side comparison.
Get it done with Direct Cart!
Testimonials
Help to improve marketing and sales through dynamic data collection, and operation paths.

Adam Scott
Increasing visibility into our operational environment, adding simplicity for all customers.

Michael Thomas
Intelligent, and secure solutions to work more productively and exchange information efficiently.

Jennifer Williams